Currently the Superbowl is on my television, but no I'm not kicking it up and no I'm not paying detailed attention. In fact this is one of my least favorite years to watch. I lose a bet every year to a Seahawks fan and the Patriots are basically the Red Sox of the NFL (In geographically origin only) so I find myself reading baseball articles, sifting through the bottom of the barrel to find some new information. While reading articles I came across an article from
Bleeding Yankee Blue
which reminded me: Just over 60 days to opening day and a few weeks until Pitchers and Catchers report. So many questions to be answered in the Pitching staff this year for the Yankees and so much potential in the Catching staff, here are a few of my thoughts:
Will Tanaka's arm hold up for another full season?
Will CC resemble any type of pitcher deserving of a 1-3 starter?
When will we see Ivan the Great?
Will Pineda be the Pitcher we saw in the first half of last year?
How about Catchers...
Has McCann settled down in New York?
How about John Ryan Murphy, is he as good as we saw last year? (Note Murphy might be one of my favorite young Yankees with the way he handles himself on the field)
How about Austine Romine, Is this the year he gets traded away or finally blossoms into the catcher they hoped he'd be?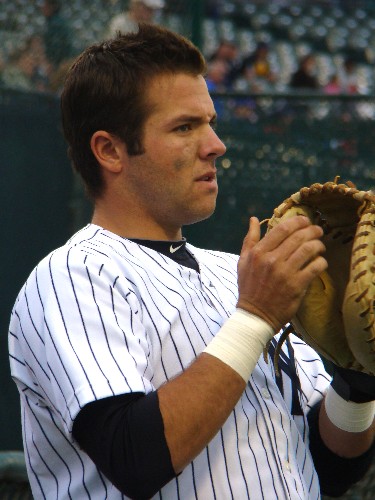 Has anyone heard of that Gary Sanchez guy? How far does he take his talents this year?
These are just a few of my thoughts while watching the Superb Owl game, thanks to
BYB
and the
BYB Hub
for helping to put a few thoughts in my head and then getting them out! Cause you can't catch Pinstripe Fever unless you
Bleed Yankee Blue!
I'll leave you with a hilarious video from Stephen Colbert (no longer) just prior to last years Superb Owl game: